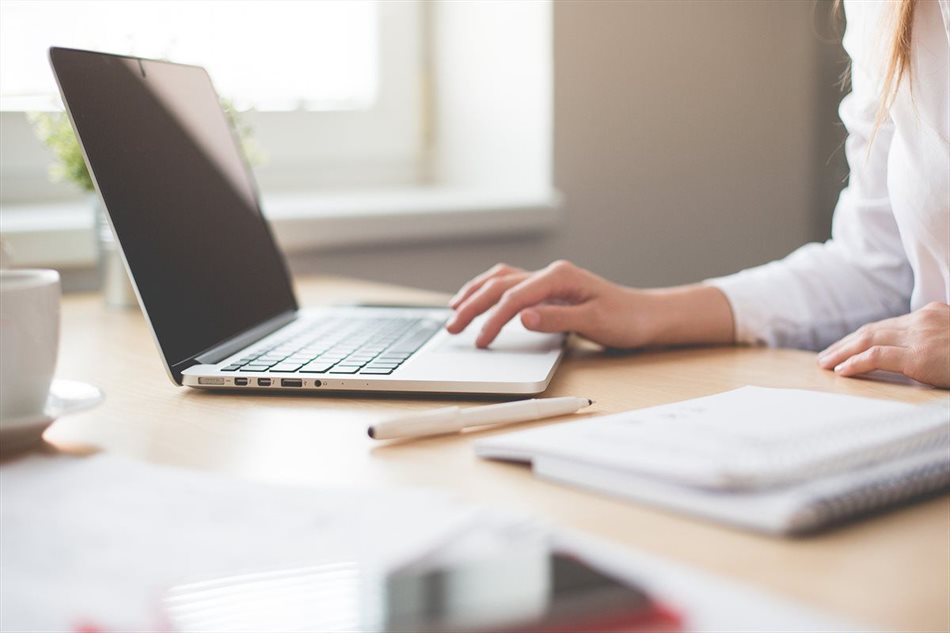 Image by hamonazaryan1 from Pixabay
1. Get everyone on the same page as to 'its work as usual' just in a different space
<!>
Encourage your staff to keep their regular work hours and to take breaks at lunchtime. Sharing cloud-based calendars like Google Calendar is one way to see the availability of all colleagues when scheduling remote team meetings. A risk with remote work is that people spend too much time online without natural breaks throughout the day, working unhealthily long hours.
2. Ongoing excellent quality communication is vital
<!>
Encourage the use of regular face to face interactions with the likes of
Zoom
,
Google Hangouts
,
Skype
and
WhatsApp video
chats. Face-to-face communication via secure video chats will ease the feeling of isolation that some people may experience working alone, particularly extroverts. Sharing face-to-face experiences with colleagues who are in a similar remote working position will keep up company morale. Remind staff to it the 'mute' button if it's a meeting with more than one person. If you have meetings with people in the room and others remote, always stop to let the remote attendees speak first.
3. Track project progress and milestones simultaneously on cloud-based apps
<!>
Whether you use the free or premium versions, applications like
Asana
and
Trello
are very useful in monitoring the progress of tasks and responsibilities for projects requiring multiple team members. Visible to everyone with different levels of access, these tools enable managers and team leaders to manage remote teams promptly.
4. Help staff that are less technologically capable
<!>
Having to embrace new technologies suddenly can be daunting for some employees. Get inside or outside help to assist these staff members to feel comfortable with the chosen tools. It is an adjustment for some to work remotely, having to come to terms with new technology can be a leap too far if left unsupported. There are no stupid questions and back up should be available.
5. Ensure you have load-shedding connectivity plans in place
<!>
Conduct an internet connectivity audit to ascertain what support your staff might need to remain connected to the internet during periods of load-shedding at home. Consider purchasing 850v or above UPSes or cellular connectivity modems and bundles as back-up options.
If this is not possible, get staff to block out load shedding time on the shared calendar to indicate downtime.
6. Remind your staff to find a quiet space to work at home, with minimum interruptions
<!>
It is always best for remote working staff to find a quiet space at home in which to work by setting up an office in a room that not used. If this is not possible, then train your staff to explain to any callers that they are working from home and may hear the sounds of children and other family members in the background. Most people will be understanding. If these noises bother you look to purchase your employees' headsets that reduce outside noise.
7. Consider VOIP connectivity for telephones which work well for virtually based companies
<!>
VOIP telephones and applications are internet-based and when the hardware connects to a modem allows your staff to make voice calls. Call costs are billed to you, the employer, making it a convenient way to monitor call costs. It's a handy way of making calls, and once it's set up, it's a lot cheaper than using regular phone lines or cellular call costs.
8. Focus on productivity and outputs, rather than presence and inputs
<!>
Trust your staff to deliver the results your business requires. Measure outputs and deliverables rather than worrying about hours at a desk. Use point number three to allocate, measure and manage output delivery.
9. Get regular feedback from your staff as to their well-being and work progress
<!>
Have an open line with all your staff. Let the team know that you are available to talk about anything, not just work, while this transition is taking place. Show your support and excitement for the process. Praise staff that transition well and assist those that struggle. If motivation seems to be dropping organise a daily team 'jelly' where everyone checks in on a video chat and hangs out together. With more junior staff, you may want to have two hangouts with managers to check in with them and see how they are progressing and if they need support or just a chat.
10. Be encouraged that technology has helped millions of people to work remotely
<!>
It is estimated that 70% of people globally, work remotely one day a week. It's a growing trend.
RecruitMyMom
, a South African online recruitment agency for companies that embrace flexible ways of working to attract top skills, is an almost entirely virtual organisation. They find more and more employers are using technology successfully for remote working. If you have the right tools, attitude, trust and aptitude for remote working, it is just like business as usual.
There are many positives to remote working, increased productivity and flexibility being just some. Let's not forget the positive environmental impact of having fewer people on the roads during peak-hour traffic. For companies where the in-office culture is an integral part of who you are, having to consider remote working can be daunting, but it can be done, even if just for short periods, without negatively impacting the business.