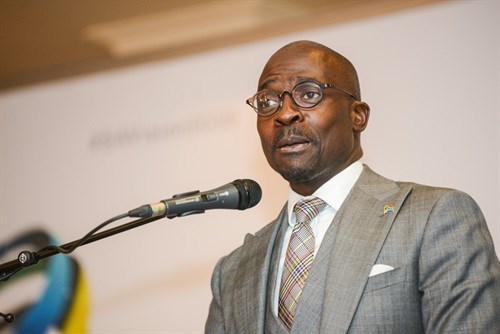 Hon. Malusi Gigaba
The awards will see winning companies lauded as the admirals at the helm of the economy. The host of distinguished individuals expected will include government leaders, CEOs and VIPs amongst them, DJ Fresh and Thabiso Sikwane. The Awards narrow down the latest Top 500 publication's 500 qualifying companies into 62 award winners contesting 13 awards.
Gigaba has said the Department of Home Affairs is reimagining itself not just as a bureaucracy churning out identity documents, visas and permits, but rather as an influencer furthering South Africa's economic and developmental goals - which rely, too, on the public-private partnerships events like the Top 500 Awards seek to encourage.
The Top 500 Awards has also announced Asher Bohbot, CEO of EOH, as a VIP Speaker. Bohbot will be sharing his personal experiences and insights on what it takes to be a successful Top 500 company. Bohbot is the cover icon on the publication's latest edition.
Topco Media, organiser of the Top 500 Awards, has further announced that government publication, Public Sector Manager, is on board as Category Sponsor for the Best Managed Company in Media Award and Uzulu Business Solutions as a Category Sponsor, for the Best Managed Company in Business Support Award.
Media partners include
The Star
, Cardova TV and South African Business Integrator.
To partner with the Top 500 Awards contact or call 0860 00 9590.