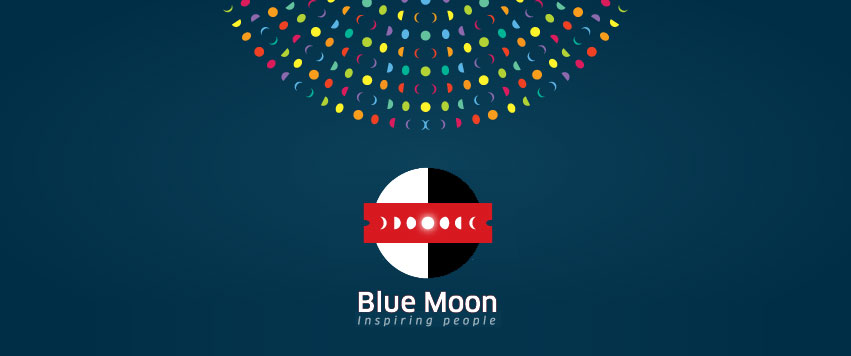 Blue Moon is a creative communications company. Through conversation, insight and imagination, we develop fresh, true and brave ways to engage your audience and align their behaviour with your company values and strategy.

Communications strategy

Blue Moon translates your business strategy in a manner that allows your employees to connect what they do in the workplace to the goals of your organisation. We design our communications strategy by thoroughly understanding what drives your target audience, isolating your key messages and engaging them through the most effective media channels in your company, or creating effective media channels where there are none. We hold ourselves directly accountable for the success of your employee engagement campaign. Through pre and post campaign research we are able to accurately measure the impact of our interventions on your company performance.

Visual learning

Inclusive employee communication starts with people understanding the big picture of your business. Our visual tools include custom-designed Route Maps which assist your leaders in charting the company's past and future, and Process Models which simplify your systems and processes to gain understanding amongst end users. We also design custom made board games which connect your employees to your values or improve financial literacy. These tools can all be customised to suit your message and your audience.

Events

Blue Moon's wide-ranging events include experiential launches, conferences, awards ceremonies and live broadcast productions. From creative concept to final execution, we pay obsessive attention to detail and to the most spectacular delivery of concept and message.

Design

Design incorporates Corporate Identities, annual reports and brochures as well as posters, invitations, promotional material and apparel, corporate newsletters and magazines, web pages in support of our employee engagement campaigns and events.

Theatre

Blue Moon pioneered "industrial theatre" which was originally produced to communicate complex messaging to factory and mine workers. We expanded this innovative and successful form of communication into boardroom theatre, music messaging and soundscapes for corporate audiences.